Pasta e Fagioli means "pasta and beans." It is a hearty tomato-based soup with - you guessed it - pasta and beans. The versions I have had have also always had Italian sausage in it. Yummy! I first came across it at the Olive Garden and it was one of my favourite things there.
On a side note - did you hear of the elderly lady who provided a glowing review of the fresh new restaurant in her town, which turned out to be an Olive Garden? People made fun of her, but I'm totally with her. The Olive Garden in my hometown is still one of my favourite places to eat when I go home to visit - and I make a lot of Italian dishes on my own
and
have an Italian mother-in-law who makes many delicious things from scratch. Just saying....
But anyway, back to this soup. I can't even remember what recipe I used for the first time that I made it myself, but it was probably from a cooking show like Giada de Laurentiis' Everyday Italian or something. I've made this soup so many times now that I'm not even sure how true to the original it is (my guess is probably not at all) but regardless of whether or not it's traditional or authentic, it is delicious and that's what matters! I would highly recommend it, especially on a dreary and cold day like today. That's right, reality has set in and our 20-plus temperatures have left us...for now. Please come back again soon!
Ingredients:
1 hot Italian sausage, casing removed and roughly chopped (use a mild one if you're not a fan of spice)
2 cloves of garlic, finely chopped
1/4 red onion, finely chopped
A few tablespoons of olive oil
1 can of white kidney beans, drained and rinsed
1 can of diced tomatoes (I use the kind that comes with herbs and spices in it)
900 mL or around 30 ounces of beef broth
1 or 2 ounces of cheddar cheese
1/4 cup of small pasta like ditalini or baby shells
Salt and pepper to taste
If you like (and I do, but I forgot to add it this time - foolish!), fry a couple of pieces of bacon in and then chop it up. If you want a bit more flavour, you can use a bit of the drippings in addition to the olive oil to fry the rest of the ingredients. If you want to fry the bacon with the rest of the ingredients, don't fry it until it's completely crisp, but leave it a bit undercooked so it can finish with everything else.

Heat the olive oil in a pot. Saute the onions and garlic until they have started to soften. Add the Italian sausage (and bacon, if you used it) and cook until everything is nicely browned.
Add some beef broth to the pot and remove the brown bits from the bottom. Add the rest of the broth, as well as the diced tomatoes (with the juices) and the kidney beans. Simmer for about 10 minutes.


I like to chop some cheddar pieces into the soup and stir it in. It just incorporates into the soup, but be sure to give it a good stir otherwise the cheese can end up sticking to the bottom of your pot. I don't think this is at all part of the traditional recipe (neither is bacon), but I find it softens the tanginess of the tomatoes, and in my books, cheese makes almost anything tastier, so I never skip this step!
Add the pasta to the soup and simmer for another 20 or 30 minutes, or until the pasta has softened. If you have more time, I find it does add to the taste of the soup to simmer it longer, and it helps the tomatoes break up better. If you have the time, hold off on adding the pasta until you've simmered it for a while longer (otherwise you'll get mushy pasta, which is not so tasty).
Add salt and pepper to taste and serve with some crusty Italian bread.
I also wanted to mention that I will be participating in Simply Klassic Home's Beginner Bloggers Club and am very excited! It starts in just over a week, and will include featured beginner bloggers, as well as helpful tips and tricks from experienced bloggers. Please stop by Simply Klassic Home and check it out!
I will also be blogging very soon about some lovely awards that I received from Jutta at
Creative Chaos
and from Kristin at
Grateful Belly
. Thank you, ladies!
***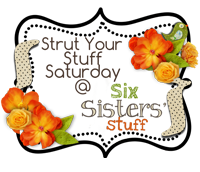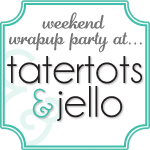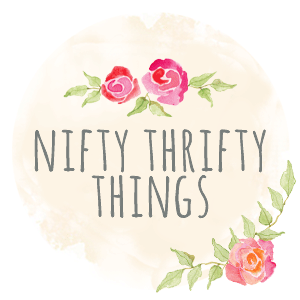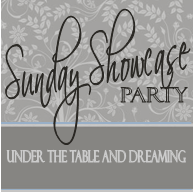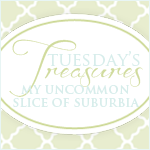 I also shared this on
Scrumptious Sunday
on Addicted to Recipes!